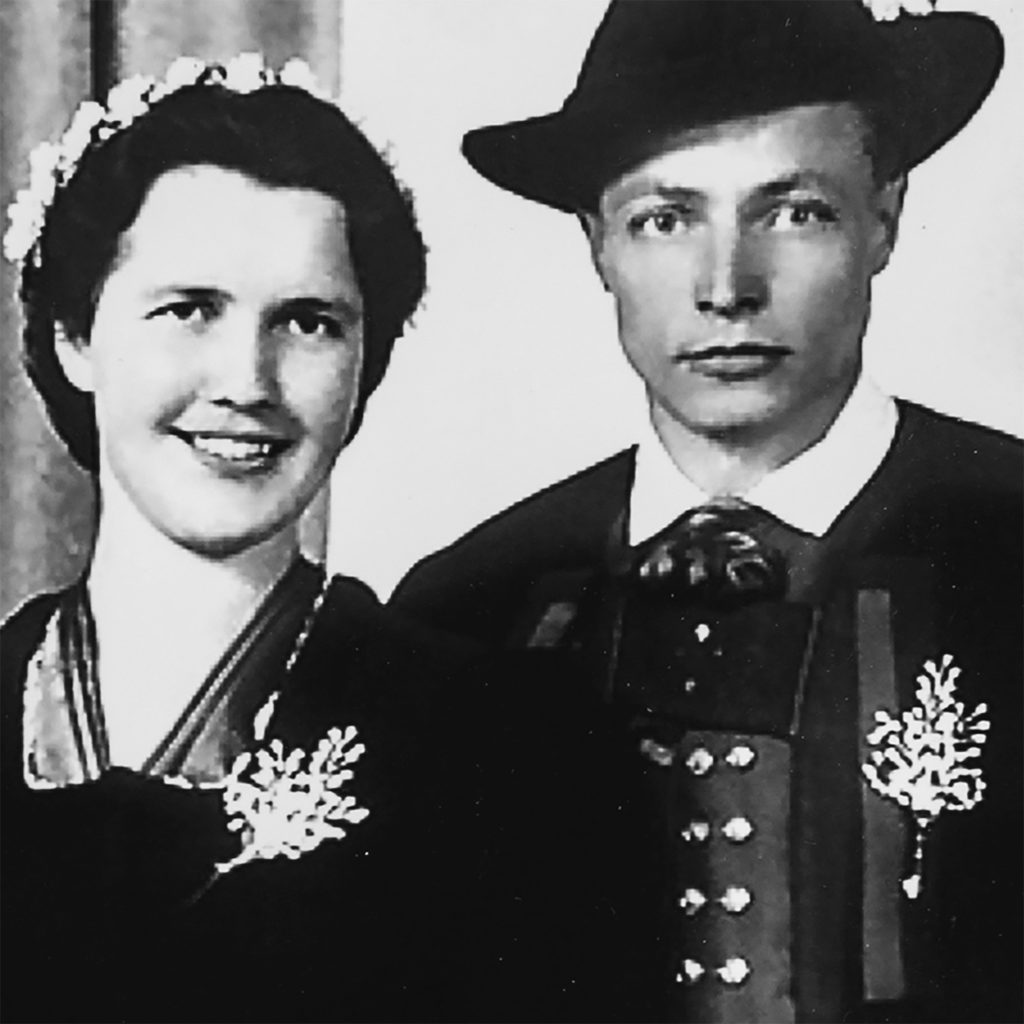 Rosa Klotz from Walten in Passeier
*1920 †2012
As the wife of the leading BAS activist Jörg Klotz, Rosa Klotz supported his deployments while in Austrian exile. She had to work as a teacher to feed her family with six children. The family was frequently rousted – usually at night – by the Carabinieri so that they could search their home. She was arrested in 1967, held in detention for 14 months, and frequently interrogated in the hope that she would betray her husband – a form of "kinship liability." Only after the death of her husband was Rosa Klotz able to resume her profession as a teacher.
Jörg Klotz from Walten in Passeier
*1919 †1976
After World War II, Georg "Jörg" Klotz devoted himself to the revitalization of South Tyrolean gun clubs – which had been forbidden by the Fascists. He joined the BAS under Sepp Kerschbaumer. Jörg Klotz believed that more could be achieved by "guerilla warfare" in South Tyrol. After the "Night of Flames," he avoided arrest by fleeing to Austria. From there, Klotz undertook further actions involving the blowing-up of power poles and firefights with Italian soldiers. In 1964, Jörg Klotz escaped with grave injuries an assassination committed at the "Brunner Mahdern" hay barn during which his comrade Luis Amplatz was shot dead.
In Austria, the Austrian Federal Police kept Klotz under observation, and he was arrested several times. In Italy, he was sentenced in absentia to a total of 52 years of imprisonment.
Jörg Klotz died in Austrian exile in 1976.