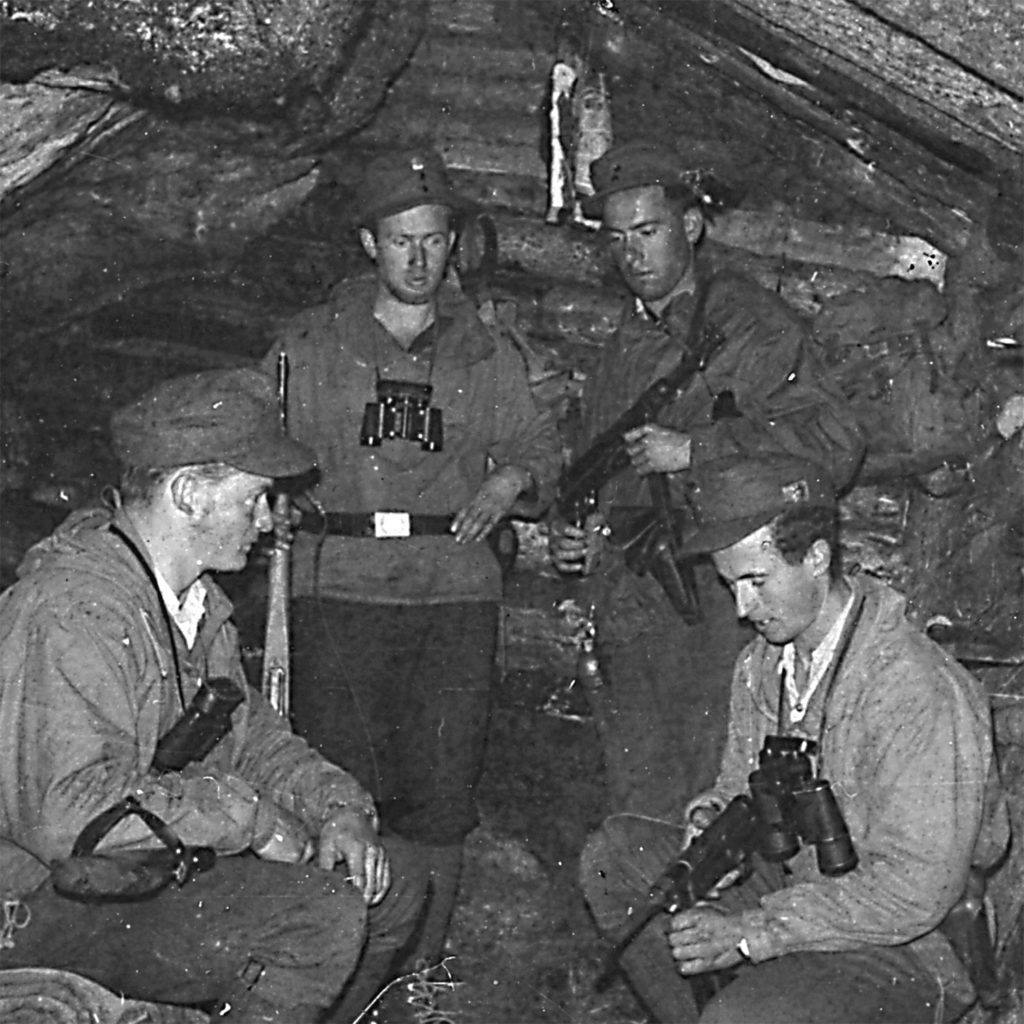 The four "Pusterer Buibm" from the Ahrntal
Beginning in 1959, Sepp Forer (*1940), Heinrich Oberlechner (*1942), and Siegfried Steger (*1939) were active in the BAS, chiefly in their home locality. Consequently, the three had to leave their homeland right after the "Night of Flames" and go into political exile in Austria and Germany. A little later, Heinrich Oberleiter (*1941) joined the group – but he was able to remain in South Tyrol at least for a time.
Besides attacks against power poles, after it became known that imprisoned BAS activists had been tortured and Luis Amplatz murdered, the four "Puster Valley Boys" shifted also to direct attacks against Italian security forces. However, the "Puster Valley Boys" are unjustly blamed for some of the planned murders of Carabinieri and soldiers of the Customs Agency which took place in the 1960s.
Italy repeatedly demanded the extradition of the four "Puster Valley Boys." Despite the agreements reached in the "Settlements" in South Tyrolean politics between Austria and Italy which called for an amnesty for all BAS activists, the Italian court judgements passed in absentia against the "Puster Valley Boys" as well as those against the alleged "assassins" of the Porze Gap are still in force.