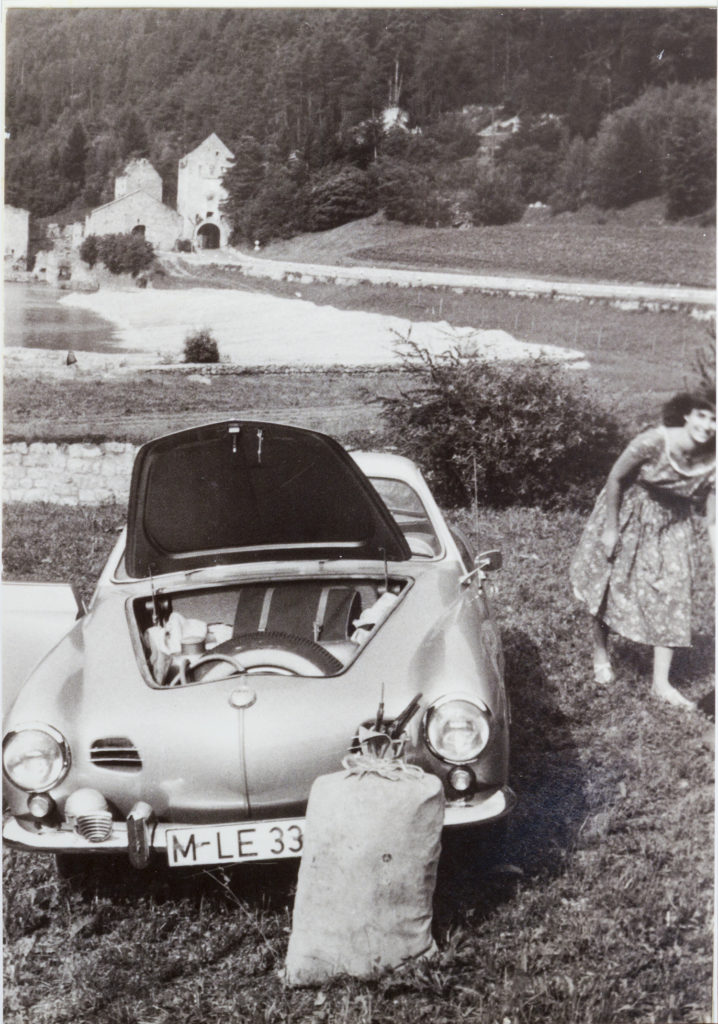 Together with Kurt Welser, Herlinde and Klaudius Molling, of Innsbruck, were the most-active BAS activists of northern Tyrol.
Herlinde Molling undertook numerous runs to transport explosives, detonators, and weapons over the Brenner Pass to South Tyrol and also blew up power poles himself. To do this, he used their VW "Karmann-Ghia" sports car with the Munich license plate number M-LE 333.
This photograph is an absolute rarity: Kurt Welser made it clear to all BAS activists that they should take absolutely no pictures of their activities. But with this photograph, he broke his own rule and took a snapshot of Herlinde Molling in the vicinity of Mühlbach during a transport of explosives to South Tyrol.