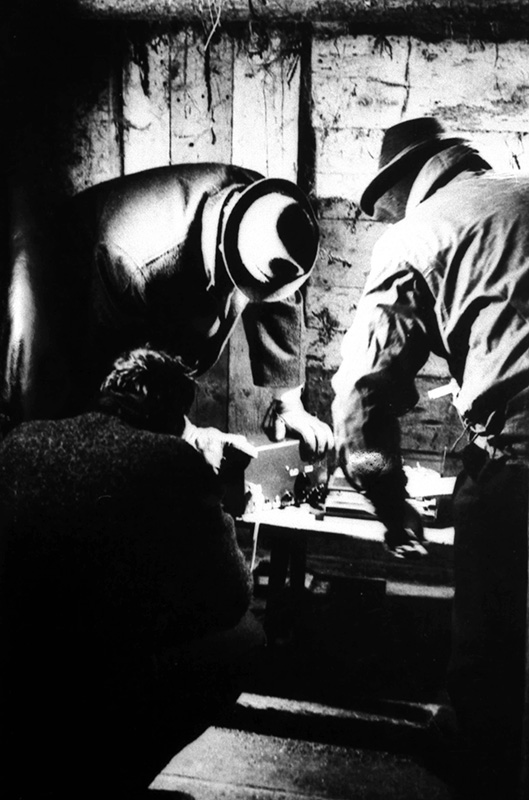 "Radio Freies Tirol"
On December 19, 1965, the first broadcast by "Radio Freies Tirol" was made from the home of the militia captain in Oberperfuss (northern Tyrol). This radio station was used to disseminated information throughout the entire historical region of Tyrol. The broadcasts focused on the struggle for freedom and the need for South Tyrolean self-determination and were made in several different languages.
These broadcasts were technically illegal under media laws, and included opinion pieces on current political developments, appeals to the populace, announcements to the military, and coded messages to BAS task-forces. The radio station's position was shifted frequently to avoid being localized by the authorities. Broadcasts were often sent from near the border to South Tyrol so that the people there could get good reception.
The radio station was never discovered, and the operators were never identified.
We still have recordings of eight broadcasts made between December of 1965 and July of 1967.
During the first broadcast in December of 1965, the BAS activist Jörg Klotz acted as an announcer. He gave words of encouragement to comrades languishing in Italian prisons – but initially, the broadcasts were not powerful enough to reach South Tyrol.
There are many stories about the radio station. Accounts by several contemporary witnesses suggest that there may have been more than just one broadcasting station.
More information about "Radio Freies Tirol:"
Herlinde Molling, "How We Planned the Night of Flames," – documents, sketches, and strategic papers from the BAS Archive. Bozen, 2011.
The "Work Group for Virtual Documentation" created a complete copy on DVD of all existent audio recordings.