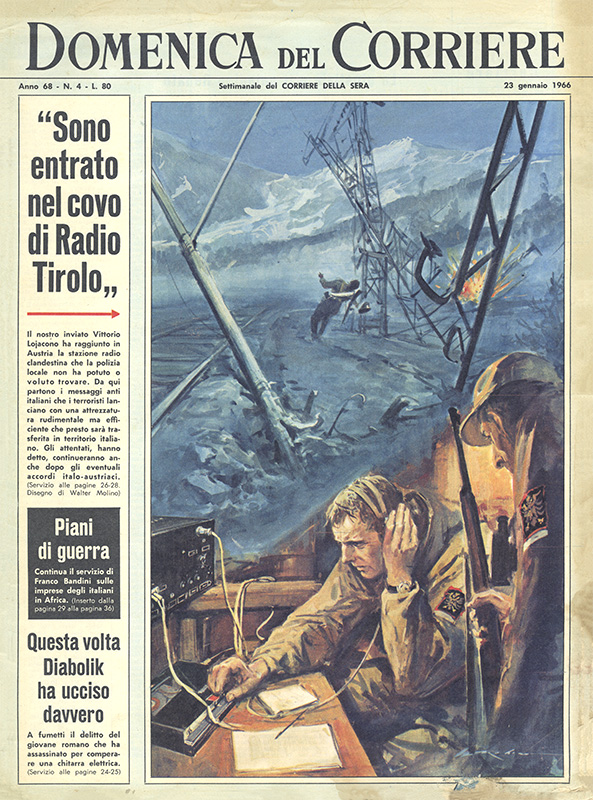 "Domenica del Corriere," Settimanale del Corriere della Sera. 23 gennaio 1966.
Translation of the newspaper title page "I entered the hideout of Radio Tyrol"
The lurid newspaper accounts had little to do with reality. The BAS activists from northern Tyrol had shown the Italian "investigative journalist" Vittorio Lojacono a broadcasting station which did not correspond to the actual facts.
Besides the Italian journalist, the two German broadcasting stations ARD and ZDF as well as the illustrated magazine "Quick" published reports about the secret station so as to maximize the effect in the media.